Welcome to Diamond Head/Kahala
If you're looking for luxury and location, welcome home to Diamond Head. While driving through the world-renowned Diamond Head and Kahala neighborhoods, you'll feel its sacred beauty immediately. Native Hawaiians and travelers alike have historically been drawn to the striking diamond-shaped crater with its timeless elegance and surrounding private oceanfront estates. Originally owned by Princess Bernice Pauahi Bishop, the area naturally became one of Hawaii's first luxury neighborhoods. Kahala and Diamond Head has since been home to many local socialites, business moguls, and celebrities worldwide. It's a quiet neighborhood with large lots, tall hedges, and plenty of privacy while maintaining great proximities to amazing beaches.
Much like the ethnic makeup of the area, the gorgeous and massive homes in the community are quite diverse. The style of architecture in Diamond Head varies greatly from 1830s cottages and 1920s Sears Craftsman bungalows to oceanside estates with palatial bronzed gates surrounding the perimeter. A few lucky homes overlook the spectacular white sand beaches and stunning sunsets, but all of the homes in Diamond Head have green grounds, palm trees, and spacious layouts. While there are many full-time Honolulu residents, the neighborhood has historically been a premiere destination for second-home owners as well.
Although residents value privacy and luxurious seclusion, it's easy to get social — and over-good eats.
Bogart's Cafe
is a lovely little coffee house where electric blue chairs greet guests. There's local java and pastries, as well as other light fares like acai bowls and fried rice, all in a relaxed setting.
ARS Coffee
is another great spot for a good cup of joe or some satisfying gelato. Be sure to check out the art gallery! For excellent photo- and review-worthy Japanese fare and specials, stop by
Pioneer Saloon's
electric dining room. For residents, a sunset dinner and refreshing drinks at members-only
The Outrigger Canoe Club
is a must! Kaimana Beach Hotel, with its Hau Tree Lanai, is a delightful spot for brunch or dinner. Robert Louis Stevenson had spent time in Waikiki in 1889 and 1893. His presence at the McInerny estate, now the site of the Hau Tree Lanai, is well documented. Other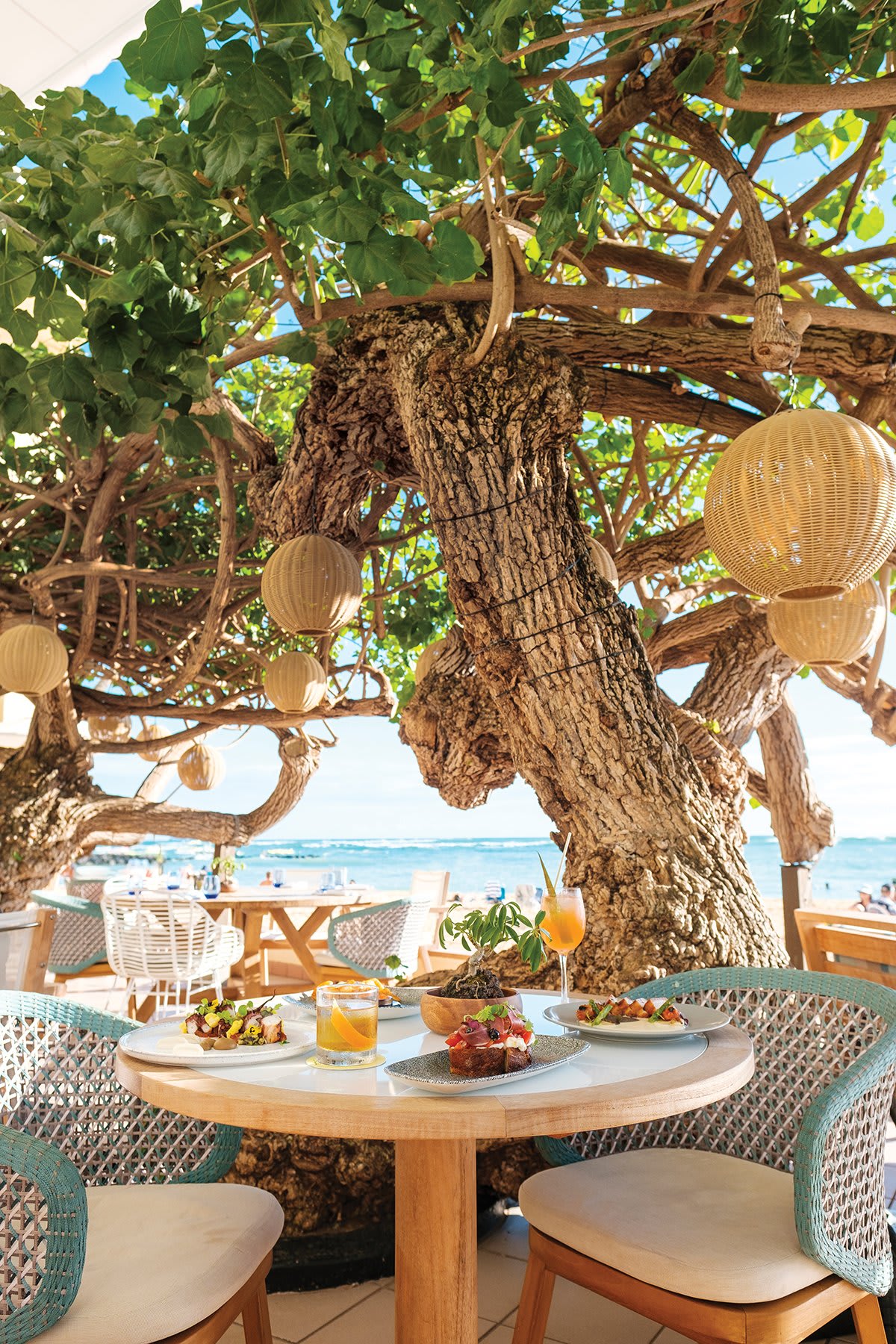 Unforgettable Outdoor Dining at Hau Tree Lanai
In Diamond Head, there are several destinations fit for an active outdoor lifestyle.
Diamond Head Crater
is an iconic monument (and now a national park) with a hike leading to an unbelievable lookout over the city. Named "brow of the Tuna" by ancient Hawaiians, you can see the shape of a dorsal fin in the ridgeline.
Kaimana Beach
, one of the best beaches for swimming in Hawaii, is the perfect ocean retreat where visitors can snorkel through the reef and go surfing. Kapiolani Park is a 500-acre grassy park with beautiful, elegant trees that serves as a playground for all ages because of its ample space for year-round outdoor sports activities, like public tennis courts and an archery range. The Waikiki Shell is a unique outdoor venue for concerts and other large gatherings, built-in 1956.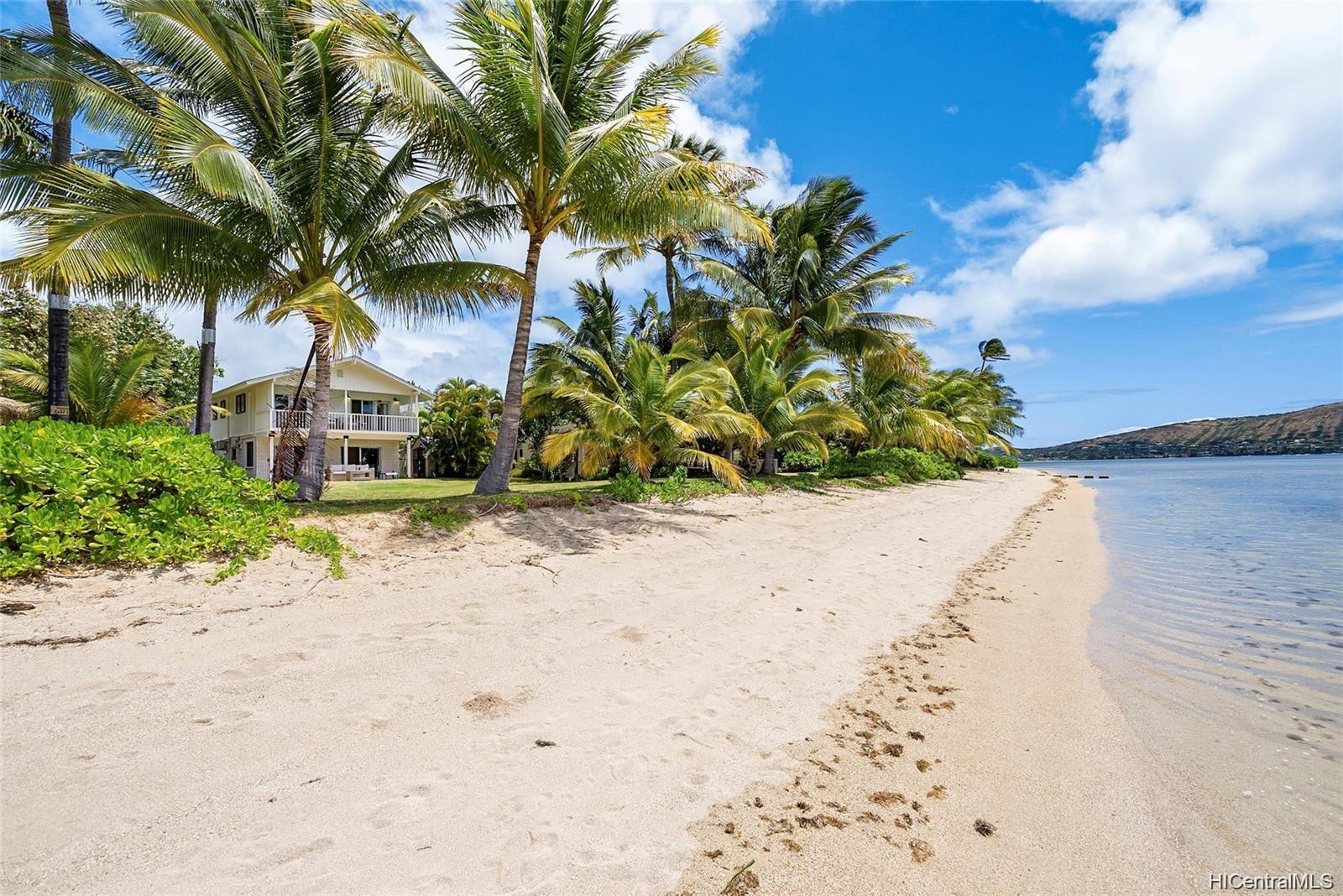 Paiko Beach is located on the south shore of Oahu and is a narrow beach that almost completely disappears under water during high tides. The beach has a low lying shallow coral reef making it an ideal beach for kayaking and also fishing. For buyers that wish for private beaches rarely frequented by others, beachfront homes on Paiko Drive are an ideal oasis.